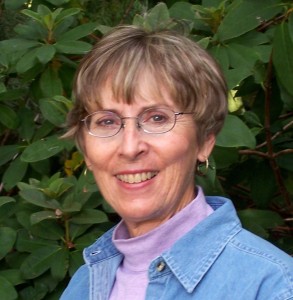 ARTIST STATEMENT
"Combining my enjoyment of the intricate process of drawing with the wet on wet techniques of watercolor is how I approach my painting. Most of my work is representational, depicting strong light and with an emphasis on color and design. Close-up and unusual view-points add an element of abstraction to the imagery, whether the subject is fruit, foliage, architecture or the figure. By simplifying a subject's light and shadow patterns, I accentuate The dynamic interplay of positive and negative shapes."
"I do my paintings from my sketching and photographic references that I gather on trips or from still-lifes that I set up in sunny, outdoor light. I always have a camera with me so I can take advantage of unique lighting situations. Then, detailed drawings are done the size of the painting and the major shapes are transferred to the watercolor paper. The painting process is wet-on-wet washes on pre-wet paper with an emphasis on textural elements, value and color. My light and mid-values are usually accomplished by layering, my darks with one application. I am presently getting involved with plein-air painting and drawing from the model as other avenues for artistic growth."
Sue uses 140lb and 300lb Arches watercolor paper; all pigments used are transparent, professional grade, tube watercolor pigments from a variety of manufacturers. She does not stretch her paper, but designs and paints right out to the deckled edge.
Her award-winning paintings are exhibited in national, regional, and state competitions and hang in numerous corporate and private collections throughout the United States, Europe, Australia and South America. She has received numerous Best of Shows and firsts in Watercolor, she has won over 200 state and national awards in outdoor shows and indoor competitive exhibitions, and was the recipient of a Florida State Individual Artist Fellowship grant for painting in 1991-92.
Sue belongs to Watercolor USA Honor Society, The Rocky Mountain National Watermedia Honor Society, and is a signature member, of the Florida Watercolor Society, Transparent Watercolor Society of America, National Watercolor Society and American Watercolor Society.